Descrição
Publicado 05/01/2021
Summary of Responsibilities: 
Web frontend development in React.js. and Angular
Design, develop and implement proof of concept and production-ready features.
Debugging and troubleshooting.
Develop new and evolving user-facing features.
Work across teams to share architecture, evolve engineering standards and introduce testing approaches.
Optimisation of client-side interfaces for durability, speed and usability.
Habilidades
Requisitos
Experience with React/Redux and related libraries.

Experience with build pipeline tools such as NPM, Bower, Grunt, Gulp, SASS

Extensive experience with Javascript, HTML5, CSS3, RESTful services.

Experience with JSON over REST APIs.

Experience building, maintaining and extending Single Page Applications.

Experience with Unit, Functional, Integration and End-to-End testing strategies.
Diferenciais
Degree in Computer Science, Information Systems, Software Engineering or related, or 7 years equivalent work experience.

Continuous Integration/Continuous Deployment a plus.

Experience with Amazon AWS, Linux/Unix.

DDD, BDD, TDD and other effective product development strategies is a plus.

Have worked with international and remote teams.
Benefícios
Compartilhar
Resumo da Vaga
Contrato PJ
Tipo de Contratação
Caxias do Sul - RS
Localização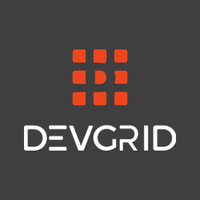 DevGrid
Software development with commitment and excellence.
Ver perfil da empresa
Contatos
Rua Vereador Mário Pezzi
Caxias do Sul