Descrição
Publicado 05/01/2021
Summary of Responsibilities:
Participate in developing software in cutting edge research in artificial intelligence and machine learning applications.
Be involved in challenging and fast-paced projects supporting our clients' businesses by delivering innovative systems.
Research and experiment with advanced scientific methods to solve complex, real-world problems by applying AI techniques.
Own, maintain, document and develop further existent Machine Learning modules.
Habilidades
Requisitos
3-5 years of experience of coding mathematics algorithms in Linux environments.

BA/BS in Computer Science, related technical field or equivalent practical experience.

Strong background in supervised and unsupervised Machine Learning algorithms and techniques.

A high level of programming proficiency in Java, Scala or Python.

Specific experience in ML libraries and implementations.

Experience with algorithm design.
Diferenciais
MS or PhD degree in Computer Science, Artificial Intelligence, Machine Learning, or related technical field.

Strong background in Machine Learning or Artificial Intelligence, especially Support Vector Machine and clustering algorithms.

Strong background in signal processing and electricity fundamentals.

Experience with Agile methodologies.

Continuous Integration/Continuous Deployment a plus.

Have worked with international and remote teams.
Benefícios
Compartilhar
Resumo da Vaga
Contrato PJ
Tipo de Contratação
Caxias do Sul - RS - BR
Localização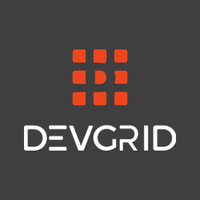 DevGrid
Software development with commitment and excellence.
Ver perfil da empresa
Contatos
Rua Vereador Mário Pezzi
Caxias do Sul