Descrição
Publicado 08/04/2021
DevGrid is a UK based high-end software consultancy with its development base in Brazil and operations across Europe and the USA. We believe that world-class software can only be built by a motivated and enthusiastic team, and in an environment that promotes creativity and free-thinking. 
We are looking for a talented and experienced developer to join an international team working with one of the most innovative electricity retailers in Europe. This electricity provider is at the forefront of providing its customers with unparalleled levels of engagement and services. 
This role is a great opportunity for anyone looking to work in a progressive environment and be part of a high-performance international team with lots of opportunities to learn and grow all aspects of your technical and non-tech skills. 
Summary of Responsibilities: 
Desktop frontend development in Delphi;
Debugging and troubleshooting existing applications;
Develop new and evolving user-facing features;
Work with Quality Analysts to understand and resolve issues.
Habilidades
Requisitos
Object-oriented concepts and programming

Scrum and agile methodologies
Diferenciais
Degree in Computer Science, Information Systems, Software Engineering or related, or 5 years equivalent work experience

Have worked with international and remote teams
Benefícios
Compartilhar
Resumo da Vaga
Contrato PJ
Tipo de Contratação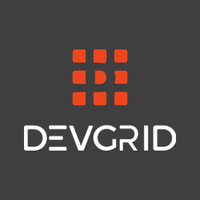 DevGrid
Software development with commitment and excellence.
Ver perfil da empresa
Contatos
Rua Vereador Mário Pezzi
Caxias do Sul