Descrição
Publicado 05/01/2021
Summary of Responsibilities: 
Design, develop and implement proof of concept and production-ready features.
Debugging and troubleshooting.
Design and implement user-facing features in mobile applications.
Android development focusing on UX design principles for mobile and tablet.
Analyse and optimise UX for resource efficiency and performance.
Work closely with our product and design teams.
Habilidades
Requisitos
Experience developing native Mobile development in Java

Solid understanding of the full mobile development life cycle.

Experience in Test Driven Development (TDD) and Agile methodologies.

Experience with multiple mobile platforms a plus (phone, tablet, watch).

Knowledge of the Android SDK performance tools and optimisation techniques.

Experience with publishing apps on Google Play Store.

Have at least 1 app published and approved in Google Play.

Integration with RESTful APIs/JSON and other back-end APIs.
Diferenciais
Degree in Computer Science, Information Systems, Software Engineering or related, or 7 years equivalent work experience.

Knowledge of OO concepts.

Continuous Integration/Continuous Deployment a plus.

Amazon AWS, Linux/Unix, a plus.

Have worked with international and remote teams.
Benefícios
Compartilhar
Resumo da Vaga
Contrato PJ
Tipo de Contratação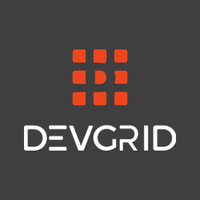 DevGrid
Software development with commitment and excellence.
Ver perfil da empresa
Contatos
Rua Vereador Mário Pezzi
Caxias do Sul