Descrição
Publicado 11/03/2021
We are seeking a detailed oriented individual to join our world-class team in going above and beyond. You are going to join a team of talented engineers building the next-generation VR project.
We pride ourselves on engaging in innovative and challenging projects the world has never seen before. Thus, understanding the business logic involved in the product's material design, strong communication skills, and teamwork are key to succeed in this role.
About The Project You'll Join:
Is a 360° VR Creation and Publishing project that enables its users to design and share 360° VR Experiences with images, sound, text, and navigation hotspots in seconds. Also offer 360° development, production, and design services.
Summary of Responsibilities:
Collaborate with management of the product and engineering to define and implement innovative solutions on UI and UX of the product 
Execute all stages of visual design from the engineering concept to the final delivery;
Conceptualize the original ideas that bring simplicity and facility of the experience to the complex design problems;
Create wireframes, storyboards, user flows, process flows and websites map to efficiently communicate the ideas of interactions and design;
Conduct user research and evaluate feedback;
Identify, define, and promote UX/UI best practices.;
Prepare Marketing presentations and materials.
Habilidades
Requisitos
Knowledge in Material Design

Solid experience of UI/UX

Experience with Graphic Designer

Knowledge of Wire-Frame tools

Experience with Software Design

Adobe XD, Sketch, and Figma is a plus

Experience with designing products specifics for iOS and Android

Knowledge of Agile workflow

Excellent written and spoken communication in English;
Compartilhar
Resumo da Vaga
Contrato PJ
Tipo de Contratação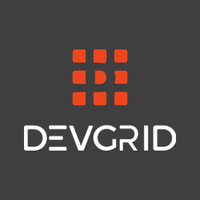 DevGrid
Software development with commitment and excellence.
Ver perfil da empresa
Contatos
Rua Vereador Mário Pezzi
Caxias do Sul