Descrição
Publicado 05/01/2021
We are seeking a detailed oriented individual to join our world-class team in going above and beyond. You are going to join a team of talented engineers building the next-generation IoT system. 
We pride ourselves on engaging in innovative and challenging projects the world has never seen before. Thus, understanding the business logic involved in the product and teamwork are key to succeed in this role;
If you are confident you are the one - Apply now and let the future begin!
Summary of Responsibilities:
- Plan and execute quality tests related to the products business logic;
- Execute manual and automated test cases and analyze results;
- Report bugs and errors to development teams and help troubleshooting issues;
- Conduct post-release testing and resolve issues on live systems;
- Documenting quality assurance activities and creating audit reports;
- Making recommendations for improvement;
- Work with cross-functional teams to ensure quality throughout the entire software development lifecycle.
Habilidades
Requisitos
Excellent written and spoken communication in English;

Understanding test execution methods and tools;

Familiarity with Agile frameworks and regression testing.
Diferenciais
Proven experience as a Quality Assurance Tester or similar role;

Experience in Quality Assurance methodologies.
Benefícios
Compartilhar
Resumo da Vaga
Contrato PJ
Tipo de Contratação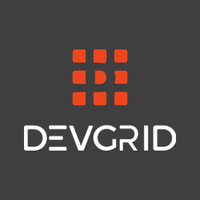 DevGrid
Software development with commitment and excellence.
Ver perfil da empresa
Contatos
Rua Vereador Mário Pezzi
Caxias do Sul