Descrição
Publicado 05/01/2021
Summary of Responsibilities: 
Design, develop and deliver a production-ready integration solution.
Test, Debugging and troubleshooting.
Create extensible, modular middleware/back-end services to be used by other services.
Good understanding of reading third-party services documentation.
Prepare documentation and ensure proper security and compliance with our coding standards.
Habilidades
Requisitos
Extensive knowledge of multi-paradigm programming (OO, functional, procedural)

Python3, Flask, RESTful services, JSON/SOAP, Docker, Circle CI, Linux/Unix, TDD, Virtualenv, Pipenv.

Experience and knowledge of distributed systems, SOA and microservices architectures.

Have designed and implemented scalable, distributed application systems.

Problem solving, complexity analysis and algorithm design.
Diferenciais
Degree in Computer Science, Information Systems, Software Engineering or related, or 7 years equivalent work experience.

Continuous Integration/Continuous Deployment a plus.

Stability and Capacity patterns are a big plus.

Have worked with international and remote teams.
Benefícios
Compartilhar
Resumo da Vaga
Contrato PJ
Tipo de Contratação
Caxias do Sul - RS
Localização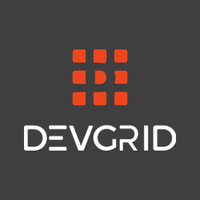 DevGrid
Software development with commitment and excellence.
Ver perfil da empresa
Contatos
Rua Vereador Mário Pezzi
Caxias do Sul