Descrição
Publicado 26/02/2021
We are seeking a detailed oriented individual to join our world-class team in going above and beyond. You are going to join a team of talented engineers building the next-generation IoT system.
We pride ourselves on engaging in innovative and challenging projects the world has never seen before. Thus, understanding the business logic involved in the product and teamwork are key to succeed in this role;
If you are confident you are the one - Apply now and let the future begin!
Habilidades
Requisitos
Experience with Angular 1 or related technologies.

Experience with Cordova/Phonegap.

Experience with build pipeline tools such as NPM, Bower, Grunt, Gulp, SASS.

Extensive experience with Javascript, HTML5, CSS3, RESTful services.

Experience with JSON over REST APIs.

Experience building, maintaining and extending Single Page Applications.
Diferenciais
Degree in Computer Science, Information Systems, Software Engineering or related, or 5 years equivalent work experience.

Experience managing apps in iOS and Android stores.

Experience with native apps in iOS and Android is a plus.

Have worked with international and remote teams.

Experience with Unit, Functional, Integration and End-to-End testing strategies.
Compartilhar
Resumo da Vaga
Contrato PJ
Tipo de Contratação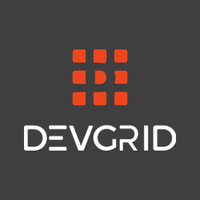 DevGrid
Software development with commitment and excellence.
Ver perfil da empresa
Contatos
Rua Vereador Mário Pezzi
Caxias do Sul