Descrição
Publicado 28/10/2020
We are looking for an Infrastructure Engineer to help setup, manage and configure the infrastructure for one of our customers (a world leading platform for high performance learning). You will need to have strong experience with Linux and cloud infrastructure, for example with AWS, GCP or Azure. You will be working on devops tasks as well as helping optimising and setting up production infrastructure.
You'll be working in conjunction with a team of developers, infrastructure engineers and UX/UI designers based in Porto Alegre, as well as our development team based in Sweden, and the client's team, also based in Sweden. Your ability to work with remote teams is essential, as is fluency in English.
You'll have the opportunity to
Manage and set up modern cloud infrastructure for web applications;
Define, build and customize pipelines for integration and continuous deployment (CI/CD);
Manage and set up container orchestration environments (Kubernetes, Docker Swarm, Istio etc);
Review code of automations and application deployments;
Participate in planning activities and technical discussions with the development and design team, ensuring close work and supporting app development;
Attend meetings in English in order to understand client needs, engage on projects, inform service status, or hand over service operations.
About you
You have fluency in English (debating subjects, understanding requirements, suggesting improvements and ideas);
You have experience in managing modern cloud infrastructure, for example AWS, GCP or Azure;
You have experience with Modern CI tooling (Jenkins, GitLab, Travis-CI or others);
You are capable of understanding health and performance metrics of Databases;
You have good understanding of Linux operating systems;
You have experience with bash scripting;
You have basic understanding of web application architecture;
You have the ability to handle many tasks/requests at the same time;
You have the ability to work in a multicultural team environment.
We also value if you
Have development experience in Ruby, Python or Perl;
Have experience with DevOps procedures and processes;
Have experience in working in an Agile environment;
About our technologies
The particular platform consists of multiple web applications written in Ruby (Rails and Sinatra), using PostgreSQL databases and an ZeroMQ messaging queue. ElasticSearch and Redis are also used by some of these applications.
Avidity's wider team is working with Ruby, Python, C#/.NET, JavaScript/node.js, some hosted in VPSes, at AWS or GCP, under our or the customer's care.
At Avidity we appreciate varied technical backgrounds and we are curious about technologies in general. We do not shy away from testing, experimenting and learning things that are new to us. We believe that this mindset makes us better suitable to adapt to the needs our customers have.
We're are completely open to new technologies and love to learn about them.
What we offer
Work with a multicultural team (daily contact with tech teams in another country, exercising and improving the skills of working remotely, in contact with other cultures besides the practice of the English language);
50% sponsorship for courses and training;
Flexible holidays;
Home office;
We also have a well located office in Porto Alegre, furnished with adjustable tables and ergonomic chairs;
Bonuses for referring new colleagues;
Health insurance (Unimed) and dental insurance (Uniodonto);
Constant feedback and development reviews;
Career plan;
Autonomy and direct influence on the result of your work.
Diversity policy
Differences are valued and respected, people are considered regardless of race, religion, gender, sexual orientation, disability or age.
Habilidades
Requisitos
Atrativos / Benefícios
Compartilhar
Resumo da Vaga
R$ 5.290,00 - R$ 6.700,00
Faixa Salarial
Contratação Fixa/CLT
Tipo de Contratação
Presencial (Não Aceita Home-Office)
Tipo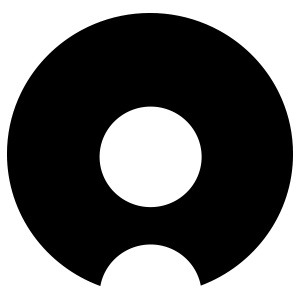 Avidity
We help you build smart, well-engineered and lasting applications
Ver perfil da empresa
Contatos

Porto Alegre